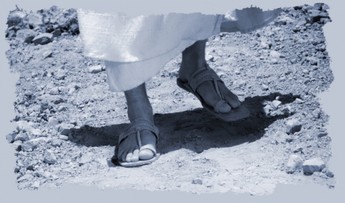 so that you will walk in a manner worthy of the Lord,
to please Him in all respect,
bearing fruit in every good work
and increasing in the knowledge of God;
Welcome to The Worthy Walk!
The construction and maintenance of this site is part of my Worthy Walk and dedicated to our Lord Jesus Christ (Yeshua). This site deals with the definition and purpose of the Worthy Walk as defined by the scriptures, listing the points of understanding for the situations that one experiences and guidance in those personal character changes while coming to know and become Christ like.
The reader is first provided with a basic understanding of what the Worthy Walk is and will be accomplished then listing those lessons and experiences as noted and directed in the scriptures. A reference to the bible verse is provided which supports the line item. On a separate page are additional comments by me, Berthold Helmdach (BH) and quotes by those who I have found to be men of God that have displayed their proven love and understanding of God's Word. Additionally on another page is a list of resources used as references in the construction of this site.